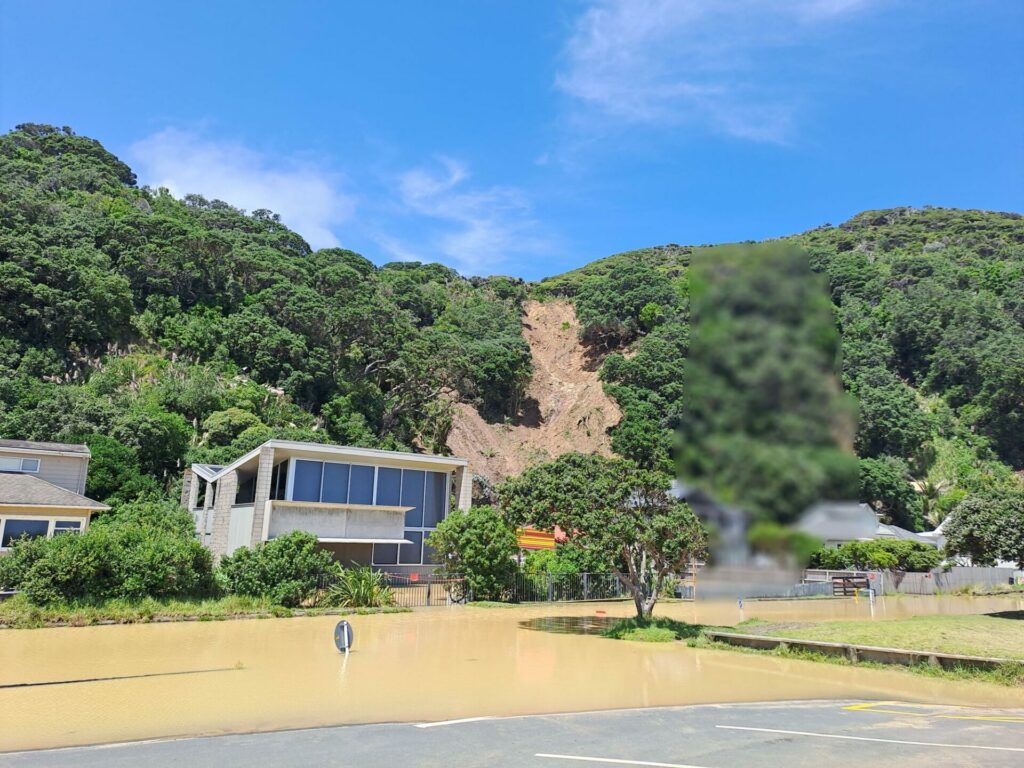 On the night of 14 July 2023, Cyclone Gabrielle hit the West Coast of Auckland leaving a trail of destruction. A violent rainfall caused slips all along the coast. Houses at Muriwai, Piha, Anawhata and Karekare were smashed, and others inundated by slips.
A small part of the road into Piha suffered an underslip and is reduced to one lane, while a large area of road movement at Elevation (intersection of West Coast Road and Scenic Drive) is moving and cannot take heavy vehicles.
For many weeks Piha residents had to take a long road out via Swanson, while part of Scenic Drive are still closed as at 1 July. For a couple of months Piha was closed to all but residents who had to produce a placard to get through a cordon on Piha Road (at the intersection with Anawhata Road). Karakere is still closed to all but residents.
Untold damage has occured in the Waitakere Ranges Regional Park with major damage to tracks such as Marawhara Walk, Kitekite and Knutzen Tracks, Tasman Lookout Track and Laird Thomson Track.
On the night of the storm, Piha surf club was stood up as an evacuation centre for residents and continued in this role for some weeks until accommodation was found for locals who were displaced.
The future is still unclear for many properties in Marine Parade South, North Piha Road, and Rayner Road. The Auckland Council in undertaking a study of the safety of properties using geotech firm GHD. Following this there will be a "voluntary buy-out" with the Council and Government contributing to the cost.