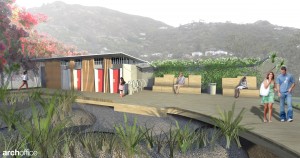 As part of Council's building renewals programme the existing facility at Piha Domain is being upgraded.
Piha Domain Consultation Flyer April 2013
More plans and information are on display at the Piha Community Library from 26 April " 10 May 2013.
Council would like your feedback.  You can provide feedback by:
Filling in a form at the Piha Community Library and placing it on the comments box
Emailing parkswest@aucklandcouncil.govt.nz
Phoning Tracey Hodder of Mary Claire Bodmin on 09 3010101
Feedback to be received by 12 May 2013.