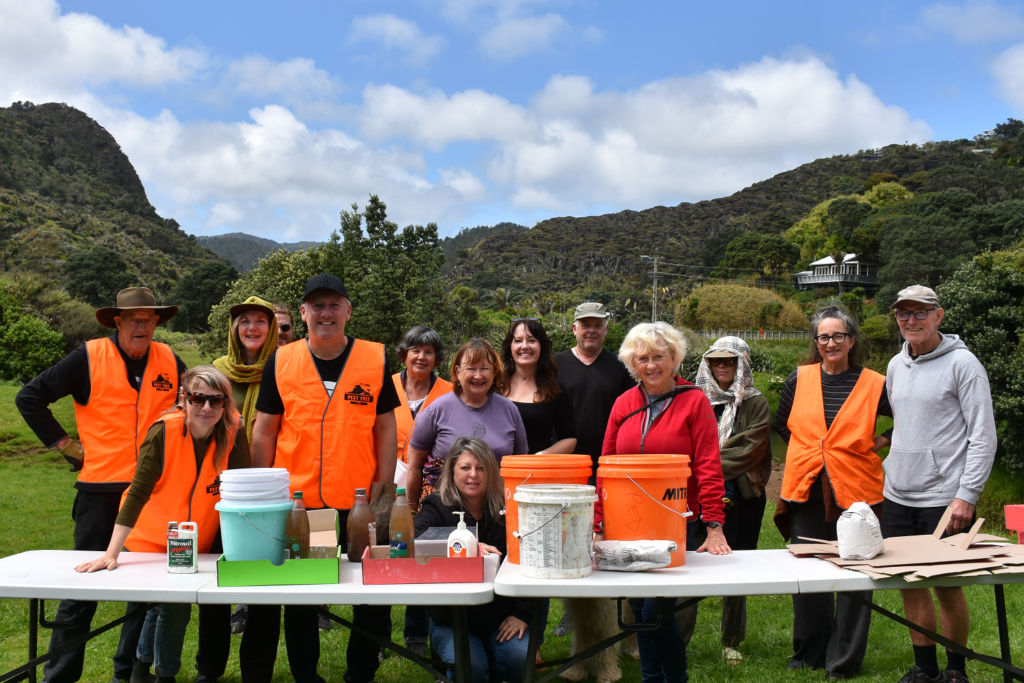 Piha community members turned out on Saturday to the Old Piha Schoolhouse, to make patties that are a tool in restoring land that was damaged in landslides during Cyclone Gabrielle. The workshop was supported by Comvita, leading producer of Mānuka-based wellness products.
Around 600 patties were made from soil mixed with seeds from locally sourced native plants such as manuka and coprosma. The patties are dried and then either thrown or propelled over slip areas or, where it is safe, inserted in holes in the ground.
Also involved is New Zealand landscape designer, author and part-time Piha resident, Xanthe White. Mānuka's unique ability to stabilise the land, reduce flooding impacts, and support bee populations aligns seamlessly with the urgent needs of Piha and its residents.
"Kaitiakitanga is a core concept of our Harmony values – Comvita's purpose expressed in measurable action", says Kirsty Dent, Comvita's Acting Chief Purpose & Transformation Officer.  "We aspire to live in harmony with nature and to protect and restore our environment, for future generations."
"Comvita is delighted to bring together Piha community members, experts, Auckland Council, nature enthusiasts and Xanthe White, to heal the damage from the recent flooding in Piha,"
The collaboration will support pilot restoration of Piha's compromised hillsides, combining ecological expertise with community engagement. Operations Manager for Pest Free Piha Peter Hosking is also pivotal to the success of the project, providing expertise and input.
Comvita has also donated to Pest Free Piha, to support the provision of Mānuka seed patties that the community will use to heal the landslides.