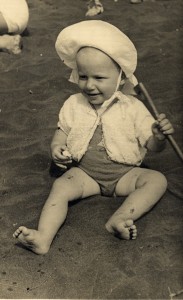 This site is written by Sandra Coney, a member of the Pearce family, one of the first families to buy land when Piha was subdivided in the 1930s. The family continue to be bach owners at Piha. For more about the Pearce family at Piha take a look at this article that appeared in On Holiday. Bach – Piha new
An author and journalist, Sandra wrote the books Piha: A History in Images, Piha Guardians of the Iron Sands, and On the Radar: The Story of the Piha Radar Station and has an extensive collection of photographs and historical material about Piha.
Since 2001, Sandra has represented Waitakere on the Auckland Regional Council and then on the Auckland Council. From 2004-2010 she was Chair of Parks of Heritage on the ARC and is currently a member of the Waitakere Ranges Local Board. This website is not written in her capacity as an elected person, but in her private capacity.
The editorial position of this web site is to argue for protecting the uniqueness of Piha. It is against commercial development in the form of subdivision, resorts, cafes, malls, and other trappings of urban life.
The experience of Piha should be kept simple: enjoy nature at its wildest and most awe-inspiring. Humans can't improve it.
Some of the pages contain several photographs and may take some time to download – notably the photo gallery and the history pages.
All coloured photos are by Sandra unless another photographer is acknowledged. Photographs are ©. Please respect.
This site is still under development – email Sandra Coney with any comments. Also clubs and locals are encouraged to provide information for posting or any corrections.
Copyright © Sandra Coney.