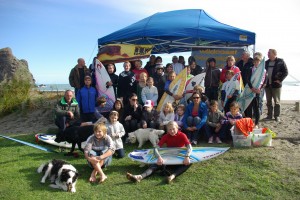 Piha Boardriders (formerly Wildcoast Boardriders) was formed in 2001 by a group of surfing parents to support young surfers who were keen to develop their surfing skills in a social club environment.
Auckland, and its most famous surfing beach Piha, had lacked support structures for young and upcoming surfers since the days of the former Waitemata Surfing Association in the early 80's.
The Piha Boardriders is unique in that it caters solely for surfers under the age of 21. The Club grew quickly and became a flagship for surfing junior development. It was the first to introduce a national junior surfing event in New Zealand, the Billabong Gromfest at Piha in 2001, and also the first to bring over world renowned surf coach Martin Dunn from Australia in 2002 to train surf coaches as well as run surf training camps for the kids.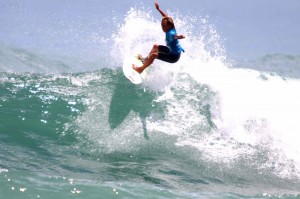 In 2003 the club won the Most Promising Club Award at the Sport Waitakere Awards. Also in 2003 the club successfully lobbied Waitakere City Council to retain an amenity strip on the Piha foreshore for the benefit of recreational activities such as surfing competitions. Piha Boardriders has produced national and international champions and continues to do so with a new generation of Piha junior surfers making its mark on the NZ surfing scene.
The club runs monthly competitions throughout the year and offers regular coaching. For more information and contact details go to
http://www.facebook.com/pages/Piha-Boardriders/264160683609916
CONTACTS Piha Boardriders
PO Box 36 Piha
President Kelvin Louie 812 8784 ,021 736676 thelouies@xtra.co.nz
Secretary David Thompson 0274467799 davidleigh@xtra.co.nz
Coaching Jemarl Paerata 8128887 jemarlp@gmail.com
Membership fees /registration Piri Wano piri@toatv.co.nz
Competition dates any of above contacts