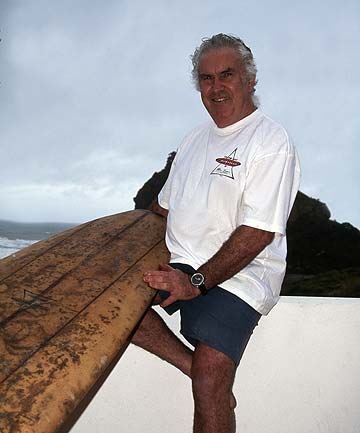 Peter Byers, pioneer surfer and board maker, will be honoured at the Hyundai National Surf Champs at Piha with the establishment of an award in his memory. Byers died earlier this year aged 71 years.
Byers took up board building in the late 1950s after the visit of Californians Bing Copeland and Rick Stoner to Piha surf club. Byers took over their board building equipment and Byers built boards went all around New Zealand, being instrumental in the founding of the sport in New Zealand.
The award was made by Piha resident Chris Barron and consists of kauri shaped into a surfboard. Byers is on the New Zealand Surfing Hall of Fame.