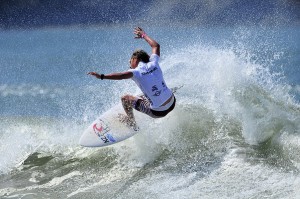 Piha boy Elliot Paerata-Reid is doing well in the World Junior Comps at Panama. There are 128 juniors competing in the under-16-year-olds and Elliot is through the the final 16!
The photo shows Elliot competing, all style and grace and extraordinary athleticism – if not balletic poise.
Wish you luck, Elliot.
Fir a fuller report http://www.bayofplentytimes.co.nz/news/surfing-locals-face-fight-at-junior-world-champs/1350369/