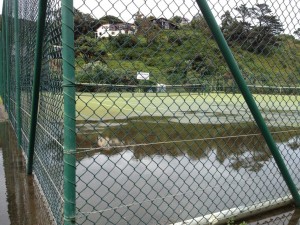 Auckland Council Parks are planning to undertake some minor works associated with the tennis courts at Piha Domain.   
There is currently no drainage along the edge of the tennis courts and as a result water ponds in the low point at the north eastern corner of the courts.  The drainage issues also impact on the club's ability to maintain the court surface.  A new cesspit and subsoil drain will be installed along the eastern side of the courts.
A minor repair on the subsurface of the north western corner of the tennis court will also be undertaken while the contractor is out on site.  
Works are planned to be undertaken on 26 April and it is anticipated that it will take two days to complete.
Posted 23 April 2012