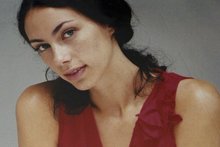 After a two- day hearing, the Auckland Coroner, Peter Ryan, has ruled that Iraena Asher drowned at Piha and that her death was "accidental".
Ms Asher disappeared in October 2004 and her ultimate fate has remained a mystery.
Ms Asher felt pressured for sex at a Piha bach where she went with her boyfriend and some others. She rang 111 and to great subsequent criticism, a taxi was sent rather than a police car.
Ms Asher then left the house on Piha hill and was picked up by  local, Julie Woodhouse, and her son. Ms Asher went back to the home of Woodhouse and Bobbie Carroll but later left the house and was subsequently spotted late at night  by a couple out walking their dog. She was naked and behaving oddly. Despite extensive searching, Iraena Asher was never seen again.
The coroner said Ms Asher would have been in "emotional crisis" at a break-up with her boyfriend and the use of alcohol and marijuana would have exacerbated her state. He said that the failure of the police to send a police car in response to her 111 call "contributed" to Asher's death.
He also stated that while Woodhouse and Carroll were "good Samaritans" in picking up Ms Asher, the decision not to call police after taking Ms Asher to their home "may" have also contributed to the "adverse outcome". He advised anyone in a similar situation to call police to allow a professional assessment of the situation.
For the NZ Herald report go here http://www.nzherald.co.nz/nz/news/article.cfm?c_id=1&objectid=10820690
For an earlier report from the Coroner's court
http://nz.news.yahoo.com/a/-/mp/14248209/iraena-asher-not-given-hard-drugs-witness/