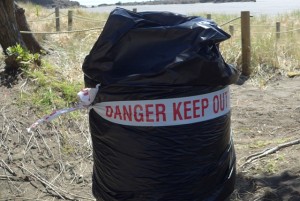 The old Council rubbish bins at Piha have been found to contain white asbestos or chrysotile – particles of which can be hazardous when airborne.
The bins have now been wrapped and labelled and replacement plastic bins installed nearby.
Next week, Tuesday or Wednesday, a certified asbestos removal contractor will remove them.
Temporary bins will be used until permanent replacements are installed.