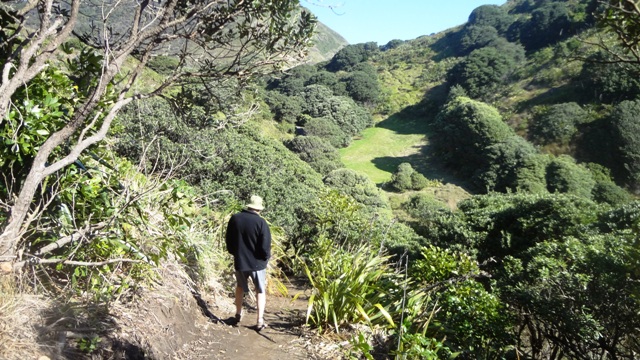 In December 2016 Auckland Council published a draft concept plan for The Gap at Piha consultation and as a result received submissions from 9 community groups and 75 individuals. 
There was a general response that submitters wanted to see more about restoration of the environment, more about reducing the fire risk and less about recreation and new tracks until these issues were addressed. The fires in May also proved a point as the gorse areas burned and spread rapidly.  
The Waitakere Ranges Local Board also pointed out that unless the plan was done as a variation to the Regional Parks Management Plan 2010, the policies in that plan would not apply.
Council has now adopted the name Taitomo for The Gap area. This is an old name as the area was once called the Taitomo Block and also Taitomo Island which is owned by Te Kawerau a Maki.
Council staff have since revised the draft concept plan and developed draft management policies for the area. These were reported to the Environment and Community Committee earlier in May.
The committee gave their approval to publicly notify the updated concept plan and draft policy document. These are now open for submission.  
Visit www.shapeauckland.co.nz between 29 May and 28 July to view the revised plan and policy documents, and submit your feedback on-line. 
Copies of the draft concept plan and management policies will also be available at Arataki Visitor Centre and Piha Community Library.
Written comments can be emailed to taitomoconceptplan@aucklandcouncil.govt.nz