Auckland Council is consulting on reports that seek to address flooding in Glen Esk Road. A public meeting to discuss these will be held at Barnett Hall, North Piha, Sunday 14 April 2-4 pm. It is also proposed that some of the options might be funded by the Piha community through the mechanism of a targetted rate,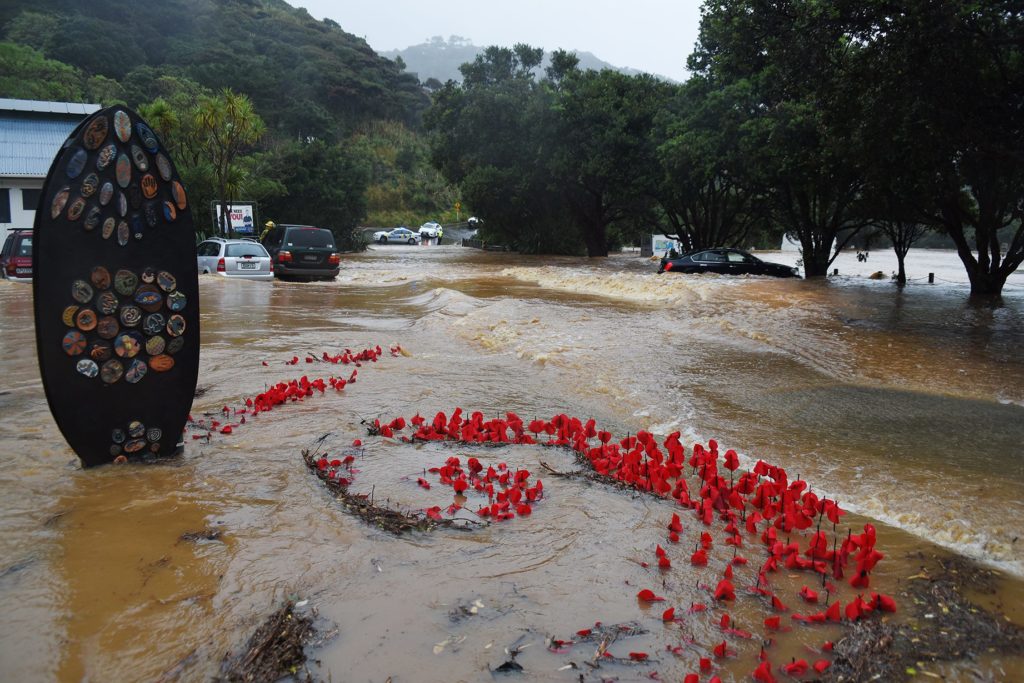 The reports propose eight options:
Local responses to minmise impacts of flooding
Increase flood warning time
Raise Glen Esk Road
Build one or more dams on Piha and Kitekite Streams to contain flood water
Build a tunnel from Glen Esk to the Wekatahi Stream (Garden Road) to divert the water
Widen the stream to increase water flows
Clear/dredge stream from Seaview Road bridge to sea to increase water flows.
The consultation ends on 30 April. The survey can be accessed at https://www.aucklandcouncil.govt.nz/have-your-say/topics-you-can-have-your-say-on/piha-flooding-response-options/Pages/default.aspx
Here are the associated reports.
Before providing your feedback, we recommend you read the options we have outlined in the supporting information:
The Waitakere Ranges Local Board has expressed its disqueit about the consultation because most of the options are not feasible or unaffordable. It also felt that if this wide range of options were presented, then the option of buy-out of affected residential properties should be included.